Kristin ten Broeck is a licensed, NCCAOM National Board-Certified Acupuncturist™ and Classical Chinese herbalist in Cary, NC. She graduated with honors in Chinese medicine and honors in research from the National University of Natural Medicine (NUNM), the oldest naturopathic university in the country. Kristin feels fortunate to be able to focus her acupuncture practice on helping patients improve their health and vitality by correcting chronic health, chronic pain, and stress imbalances.

• • • • • • • • • • • • • • • • • • • • • • • • • • • • • • • • • • • • • • • • • • • • • • • • • • • • • • • • • • • • • • • • • • •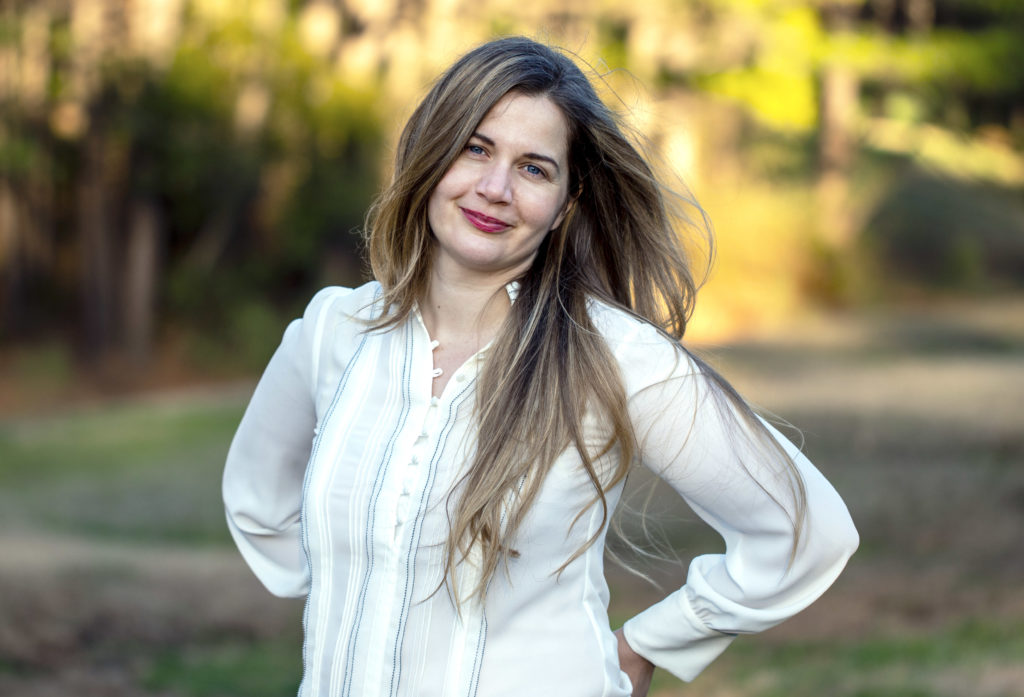 Hello! My name is Kristin, I am a Licensed Acupuncturist and Classical Chinese herbalist specializing in difficult and recalcitrant conditions in Cary, NC. If you have a medical condition that has stumped your providers, I want to work with you. I specialize in hard to treat conditions, largely involving pain, and assist my patients in searching for the root of a disease or disharmony that is often of a chronic duration. The practice style I use seeks to find a specific unique-to-you diagnosis to treat the core imbalances you are presenting with one by one, similar to peeling back the layers of an onion. If you want a tenacious acupuncture provider intent on helping you remove the obstructions to your health, please get in touch.
Education
While attending NUNM's School of Classical Chinese Medicine, regarded as having one of the most extensive classical Chinese medicine programs in the country, Kristin underwent four years (3,475 hours) of full-time postgraduate study and clinical education in acupuncture and East Asian medicine (the minimum to become a Licensed Acupuncturist is 1,905 hours.) In addition to the NUNM core curriculum, Kristin had the rare opportunity to receive training in an apprenticeship with Dr. Joon Hee Lee treating serious conditions solely with classical Chinese herbal medicine. Additionally, she has studied with several world experts of acupuncture and Chinese medicine; namely: Dr. Heiner Fruehauf, Dr. Daniel Bensky, Dr. Steven Marsden, and Dr. Huang Huang.
Our Acupuncturist's Focus
Kristin is trained to treat the whole body with acupuncture and East Asian medicine, but specializes in the areas of chronic pain (back pain, neck pain, hip and sciatica pain, joint pain, migraine headaches, hand/wrist pain, foot/ankle pain, frozen shoulder, fibromyalgia, menstrual pain, pain of unknown origin), mood balancing (anxiety and stress reduction, depression), COVID long haul, and medical issues that have not responded well to conventional treatment.
Our Acupuncture Practice Specialties
Among the many tools available to the East Asian medicine practitioner, Kristin practices herbal prescription of classical Chinese herbal formulas compiled by Zhang Zhongjing (Han Dynasty physician, author: Shang Han Za Bing Lun) with a style informed by Yoshimasu Todo (18th century Japanese doctor.) Classical herbal medicine is an herbal science with over 1800 years of testing and data, and is arguably the oldest complete medical science on record. The acupuncture style she practices draws from Japanese and Western sources; it is a gentle, yet highly effective, acupuncture style which uses the thermal field directly from the body to assess and correct disruptions in the body's innate healing force.
Professional
Kristin is a member of the North Carolina Society of Acupuncture and Asian Medicine, North Carolina's professional acupuncture state association. She is the founder of a Chinese and East Asian medicine practitioner group focused on Chinese medicine for infectious disease and recalcitrant cases with over 2,600 members worldwide.
Interests
In her free time, Kristin enjoys dancing tango, preparing organic meals (especially soups), hiking, rock climbing, and woodworking. Her practice, The Fountain Acupuncture and Herbal Medicine, is located at 114 Brady Ct, Cary, NC 27511. Her patients come from all over North Carolina (Cary, Raleigh, Durham, Apex, Garner, Wake Forest, Fuquay-Varina, Sanford, Wilson, Angier, Charlotte, Greensboro and surrounding areas) to receive acupuncture and Chinese medicine care.
Professional Affiliations
National Certification Commission for Acupuncture and Oriental Medicine – Diplomat of Acupuncture
North Carolina Acupuncture Licensing Board – NC License #861
National University of Natural Medicine – Alumni
傷寒温病温疫醫學會 – Founder
A Note From Kristin
A lot of people don't know that most licensed acupuncturists go through four years of post-graduate medical training to learn the very rich body of knowledge describing the art of acupuncture and Chinese herbal medicine. We also go through biomedical training, including anatomy, physiology, pathology, and pharmacology, etc., and have to pass national board exams.
I have spent a significant amount of time becoming good at providing effective acupuncture treatments so that I can serve my patients. When you work with me, you can be guaranteed that our interaction will be professional, friendly, and sincere in my attempt to help you as you walk through your healing journey.
You will be treated with respect by someone who is intent on ensuring you have a comfortable and positive experience with acupuncture. You will be in a clean, comfortable treatment room as we go through your history and deliver a mostly painless treatment with some of the thinnest and most high-quality acupuncture needles available. Most of the needles do not cause pain when inserted.
Over 10 million acupuncture treatments are delivered annually in the United States alone. What are you waiting for? This medicine has been around for thousands of years, and it is available to help you right now! Click below to schedule, and we will see you on your healing journey!